Hardware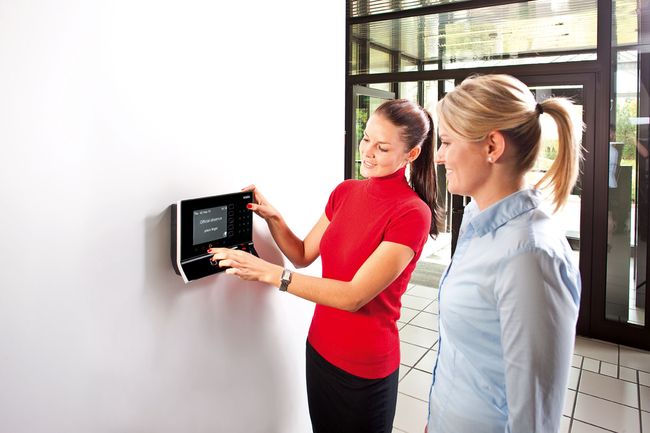 State of the art electronic terminals transmit time data between employees and the software.
Our hardware is connected through TCP/IP to networks as a result distant sites, branch-offices can be easily reached or can be used as mobile units.
Apart from recording data our hardware also functions as workstations, where employees can enter, check and read their time data.
In case of power outage all terminals store all data-blockings until the software is re-activated. There are several options for workers? identification: proximity, magnetic stripe, barcode, infra and chip card or with key rings. The new generation of personal identification technologies: biometric identification with iris, voice or face recognition, fingerprint-based identification etc.
Our software receives data of any medium through open interface.

The all4time and the GM Soft have been sustaining close relationship for 20 years with the market-leader kaba group!